Chandeliers - Wall Sconces - and More
Page 4

The animated Chandeliers above are NOT in tube format but are "animated gifs" on transparent backgrounds. Just "right click" and save to your own files.
For the Mini-Art.... "right click" and "save as". They are not in Tube format.

Some "grab-and-go" ready made scenes for you.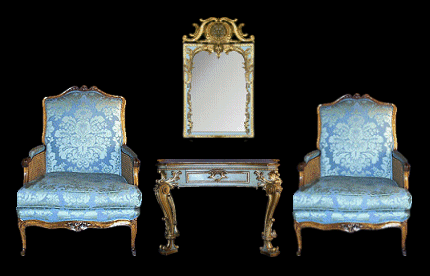 You could put some flowers on the table and add more accessories of your own if you'd like.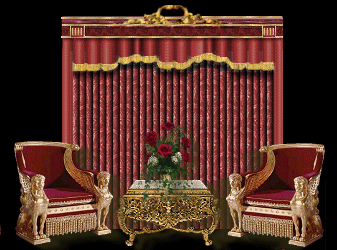 You could add some wall sconces or Art perhaps??

Back
Background Index
Next
Page 1a Rooms - Scenes
Page 1b Rooms - Scenes
Page 1bb Rooms 4U To Furnish
Page 2 Tubes: Crowns, clocks, candelabra, tables, chairs, more scenes.
Page 3 Tubes: fireplaces, draperies, mirrors, sofas.
Page 4 Tubes: chandeliers, wall sconces, benches, mini-art, rooms.
Page 5 Tubes: people tubes - knights, ladies, couples.
Page 6 Tubes: more people tubes...
Page 7 Tubes: castles, stained glass windows.